Many homeowners dive into pool ownership without fully realizing the upkeep pools require. If pool maintenance is keeping you from enjoying your pool, a pool technician can help.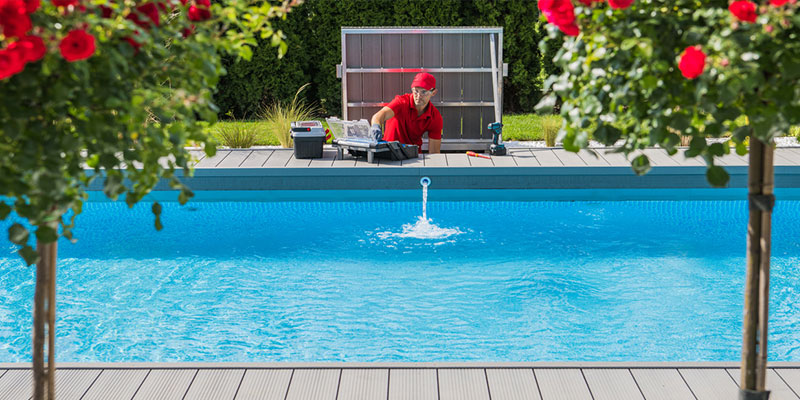 Here are 5 ways pool technicians can help you keep your pool safe and sparkling:
Routine cleaning- Pool technicians can often provide pool cleaning services to keep your pool immaculate. They can take care of those hard pool jobs like scrubbing the pool walls and inspecting the cleanliness of the filtration system.
Balancing water levels- Chemical balancing is vital for a healthy pool. Pool technicians can test your water's pH balance, ensure it is properly sanitized, and treat algae. They can also give you tips on how to maintain healthy water levels day-to-day, so you only need a technician as issues arise.
Regular repairs- Whether it's a leak or a malfunctioning pump, pool technicians can assist you with any repairs your pool needs.
Expert troubleshooting- If your pool is losing water, the water just won't clear up, or the mechanics don't seem to be functioning properly, pool technicians can assess the problem and implement a solution.
Safety checks- There are many facets to pool safety, and technicians can help ensure your pool and the surrounding area abide by local safety standards. They can also evaluate your unique safety needs based on who lives in your home. If you have young children or pets, pool technicians can offer guidance on the latest safety features to protect them.
Having a pool should be a source of fun and relaxation, not a frustrating burden. If your pool has you in over your head, let our team at A+ Pool Leak Detectives take care of it for you!